906-151
April 16, 2003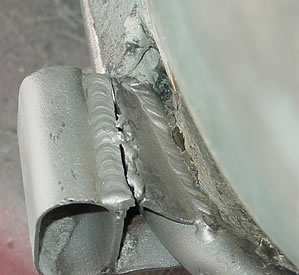 The seat frame is cracked so before we do the final glass and bodywork it will be welded.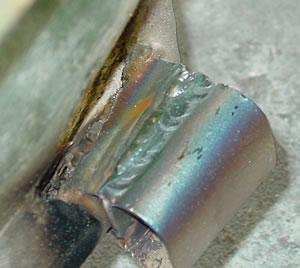 Now that it's welded, we will get the seats ready for duratech.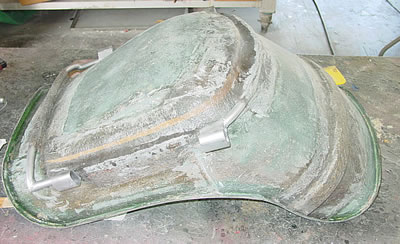 Little bit of bondo and a little bit of loven.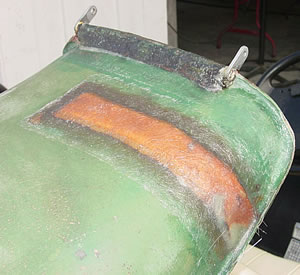 Some patchwork (this is a factory seat brace).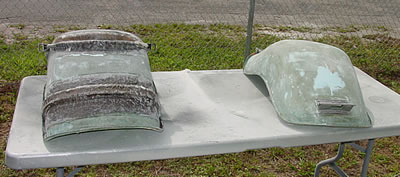 Ready for duratech.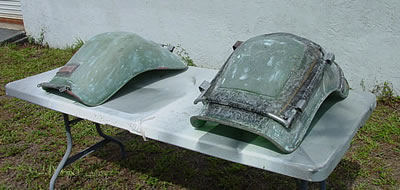 It's 4:00pm and I'm about to paint.

I had permission from the EPA to paint these outside because the RATT is in the paint booth (NOT!).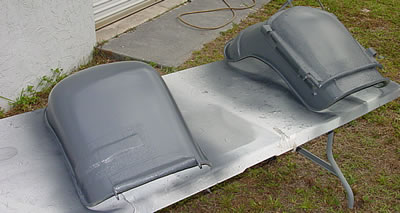 Tomorrow they will be sanded with 220 and hand painted navy gray.