906-151
April 22, 2003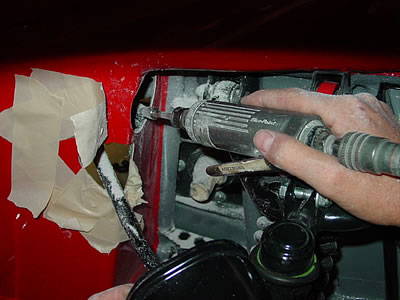 Andy is finishing the front stabilizer bar.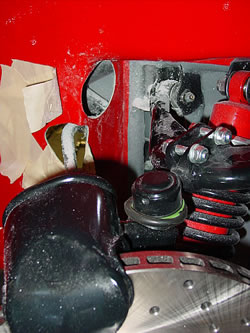 We filled all these holes in when we re skinned the wheel wells so we could cut them out perfect upon reassembly.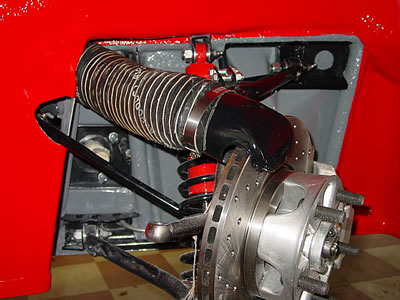 A little brake duct action.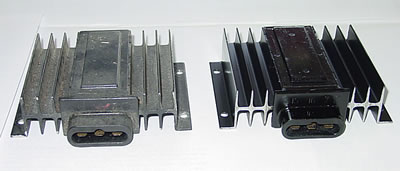 Unrestored CD on the left. The right one is ready to install.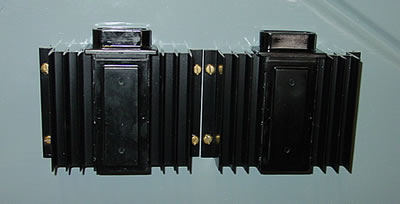 These CD's are only for looks. We will hide two Permatunes under the bodywork.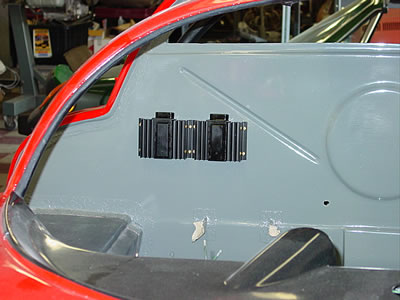 We will even install fake wires.