906-151
Skinning the nose
November 27, 2002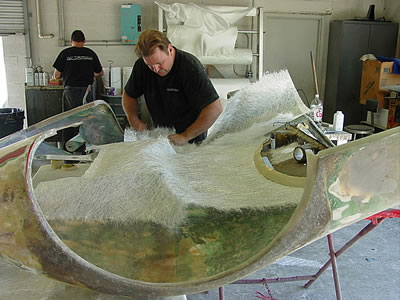 The grinding is done, it's 2:30pm and I told the guys, "We have to finish this damn thing today because we're taking thursday off for turkey day". Jack and I will attach the nose to the chassis on friday.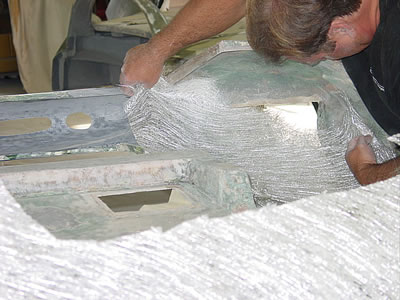 Now, we get to cut the materials for the giant layup.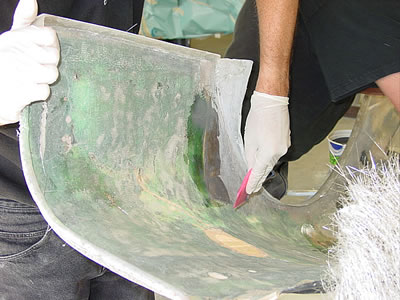 We use Cabosil to fill all of the low spots.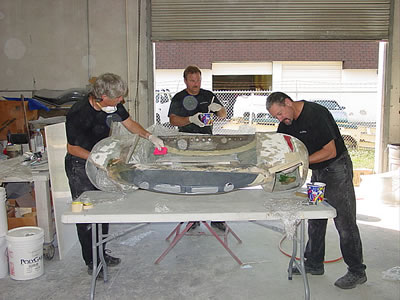 To get this thing done in time, all 3 body buddies have to haul ass!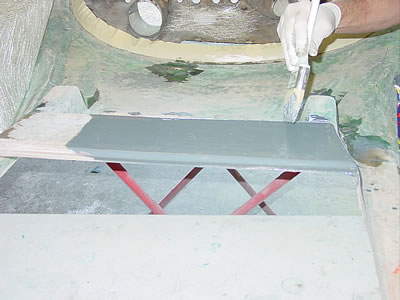 Next, we wet the part with gray pigmented resin.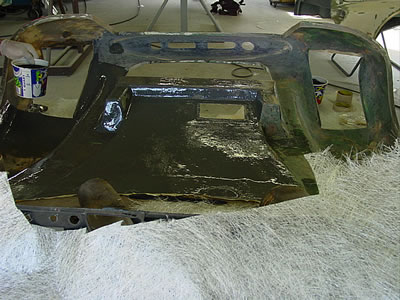 Then we lay the material on the surface and work like crazy.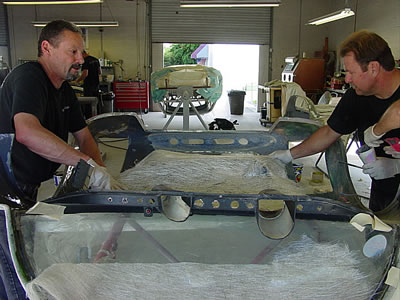 As you can see, I do one half and the other two try to keep up with me!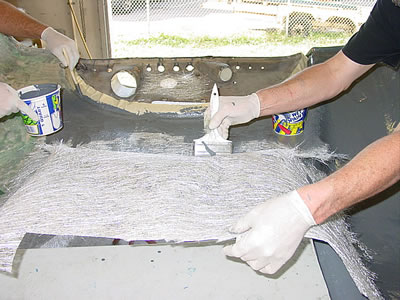 Piece by piece. We do the center, then each side, and then the front.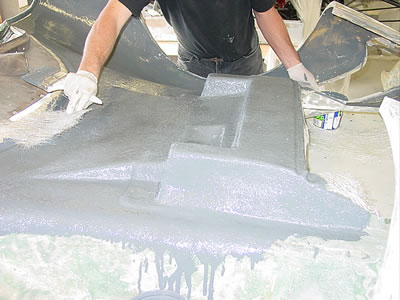 For months this thing looked like crap (although structurally sound), but in 3 hours it's transformed into a new part.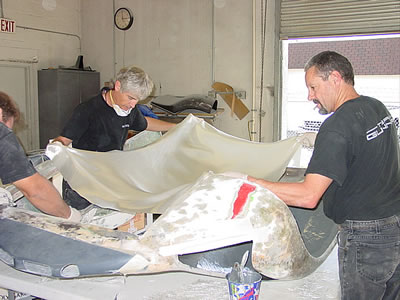 The matt is now laid and Andy and I are covering the part in the final cloth.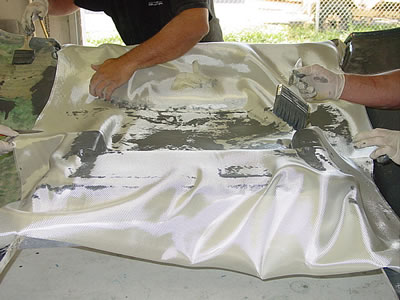 The resin that the matt soaks up is enough for the layer of cloth. This keeps the part lighter and stronger.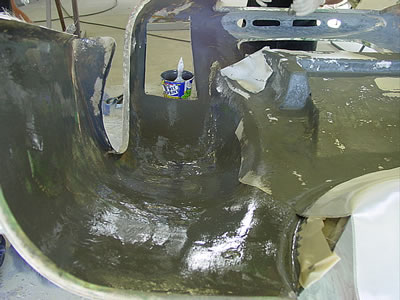 Here is what it looks like when it's wet, before the matt is applied.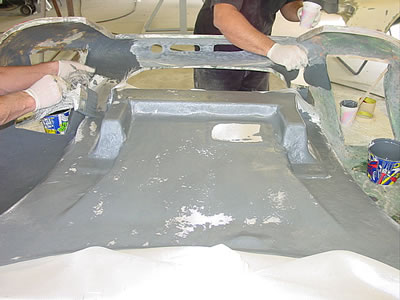 Starting to look like a new part! To this point it's taken about 1 1/2 hours.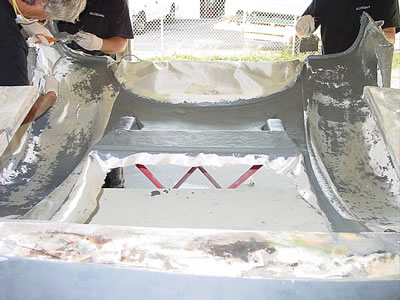 Center is finished and the cloth has been applied to the inside of both fenders.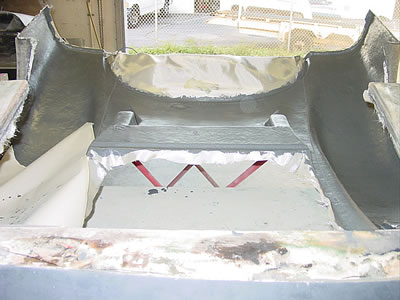 Other than a piece of paper (which is catching some drips while Andy and Jack are finishing the top of the fender), it's done at approximately 5:00pm.
Happy Thanksgiving from the gang at Gunnar!