906-151
December 2, 2002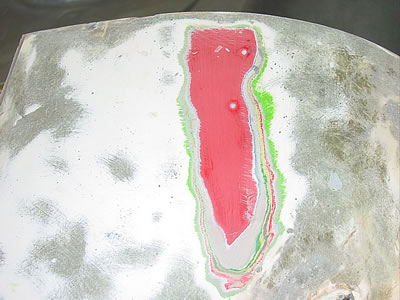 This is the lower right side of the nose. These are the original colors in order.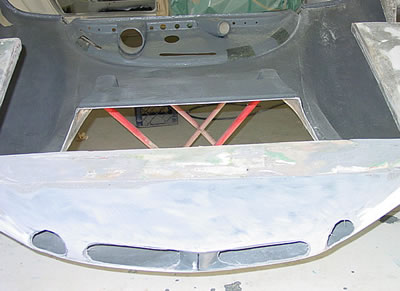 Ready for primer.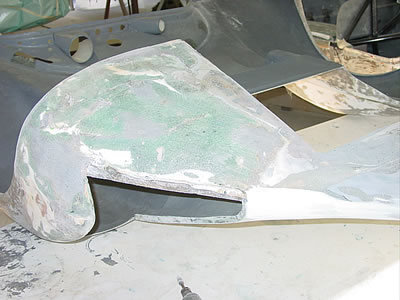 Another shot of the other fender before primer.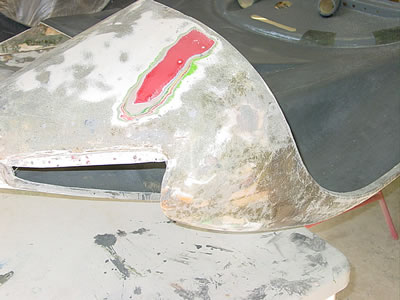 We will leave these colors because someday a million years from now, these colors will help prove how the car lived its life. Hopefully, these pictures will follow the car forever.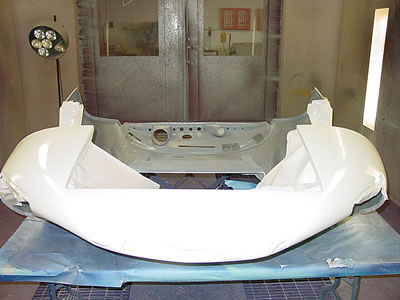 The bottom of the nose is now in white primer.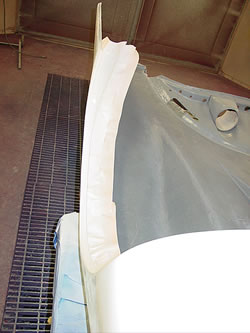 Detail shot of the fender arch.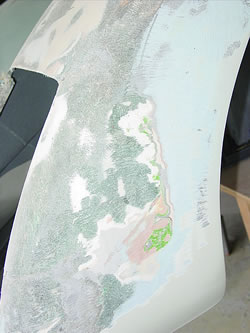 Now, we are preparing the top for bodywork and paint. Note: the green paint is on top of bondo. We think the car was crashed when the factory raced it. The car was then sold to a customer or loaned to another team.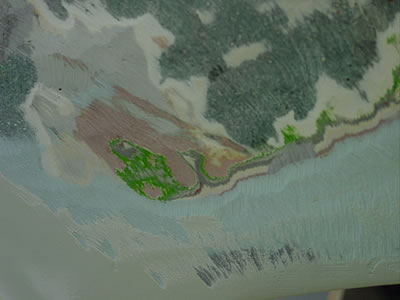 More detail of the green on the bondo. This dates the accidents versus the paint jobs, identifying the history.
This is interesting: it's red in an area that's hard to sand. Before the car was stripped during the first big crash, there were areas where there was red paint, including what appeared to be a white stripe down the middle. We now know which cars had white stripes. We'll fill in the details for the fans later.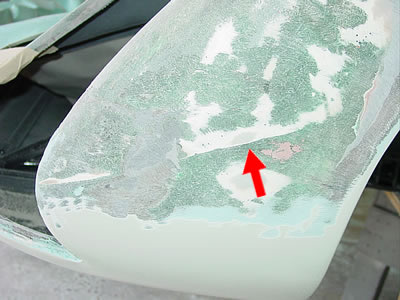 The distinct line is where the bottom of the nose was replaced. Again, this repair could have only been done at Porsche.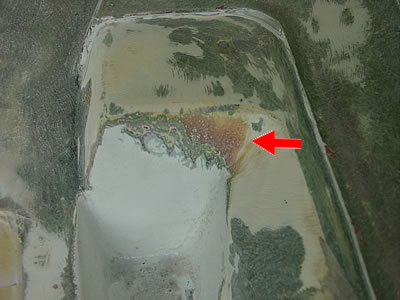 This picture starts a sequence of shots taken on the right side, looking at the oil cooler. The amber color is resign and fiberglass covering a hole for a hose for the drivers comfort.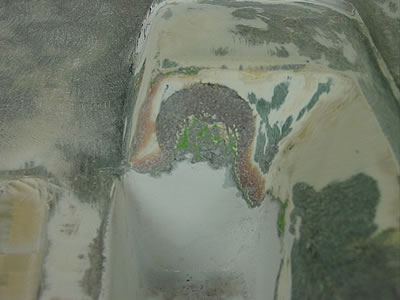 Now, we've ground more of the resign away from the hole. Note: the green paint, it's applied over the repair. This dates the first green paint job after major work (repair).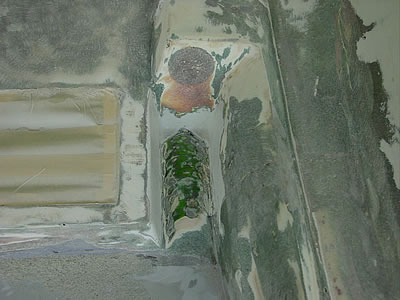 More green paint.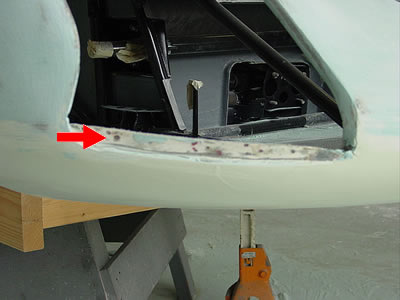 The last job before primer is to tune in the area where the headlight cover gets screwed into the body. The arrow shows the many holes that have been repaired.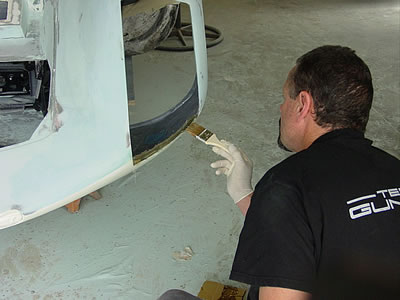 To give it strength I put a layer of matt and cloth.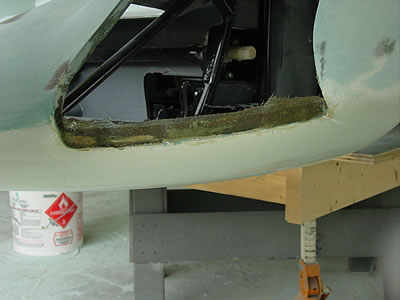 I'll sand it and get it ready for paint. I did this to both sides.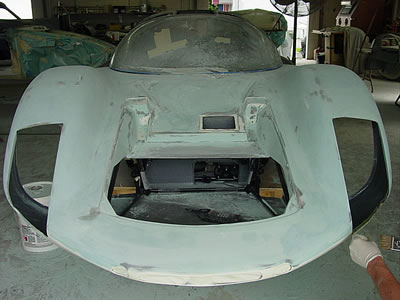 She's ready for primer.