906-151
November 27, 2002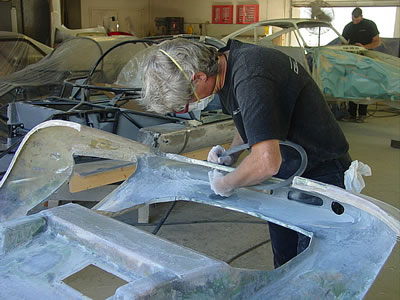 Yesterday, we made the wheel arches, which finished the structural repair. Now, we have to grind everything smooth so we can apply one layer of 3/4 oz. matt and one 4 oz. "S" weave glass.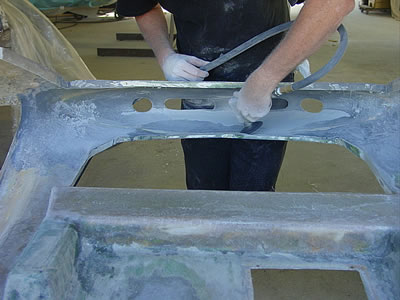 Lots of grinding going on today!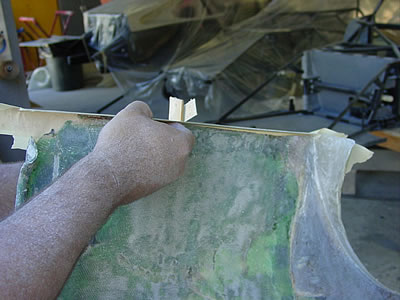 This is the edge that sits above the side pod. It was a little short so Jack is adding glass to make it the proper length.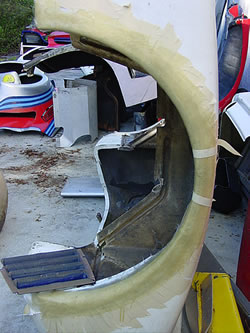 This is the N.O.S. tail that belongs to 906-127. We took a splash off the fender arch so it would be the perfect original shape for 906-151.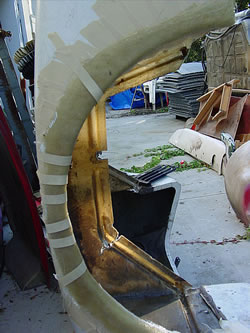 This is the other side.
Now, it's taped up and ready for shaping and gluing.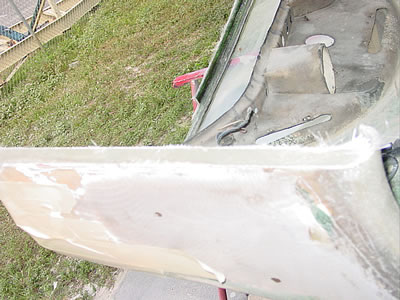 Here is the lip that Jack added (above side pod).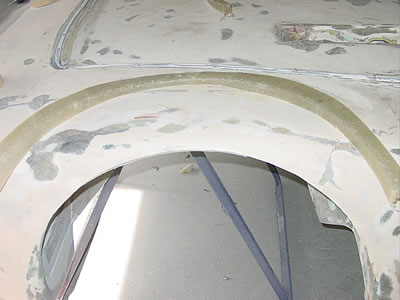 The part is now trimmed.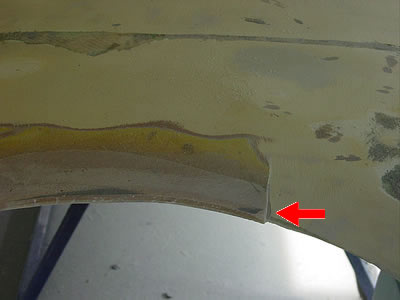 You can see the material that was added for the flared fender. The thickness is about 1/2 inch and weighs about 5 lbs on each side. Luckily we get to grind all of this away, which leaves the original shape underneath.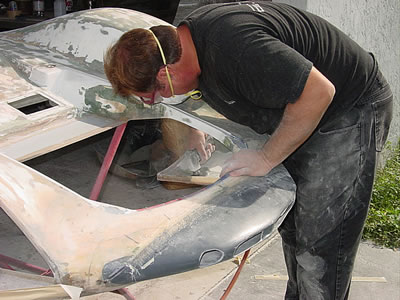 Grinding and more grinding!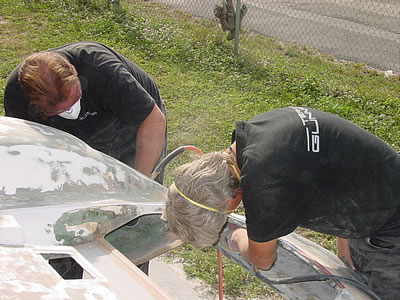 Still grinding! We even got Andy to help us.
Now, the fender arch is cleckoed and ready for glue.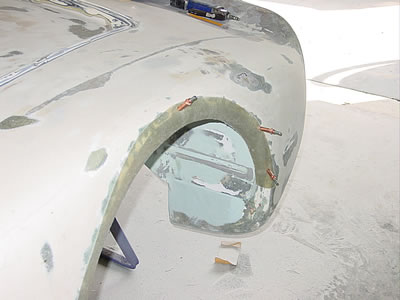 Another shot.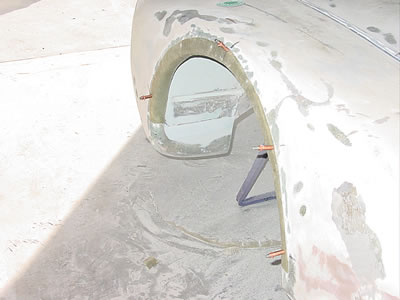 And another shot.