906-151
December 30, 2002
Now that the door is fit, the door seal races have to be perfect for the rubber seal. Here, Jack is doing the tedious job of making perfect radiuses.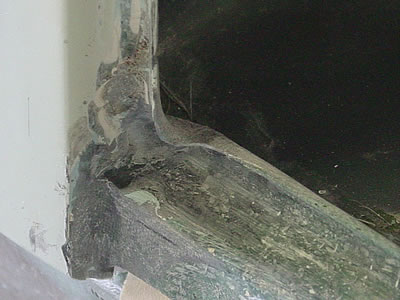 Doesn't look like much in the picture, but this is the perfect corner of the lower doorsill.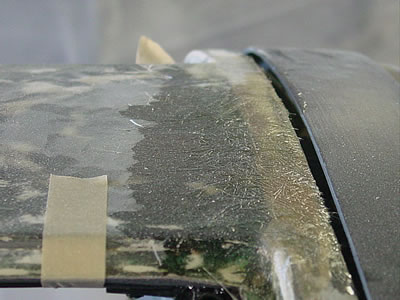 The roof is now glued on and as soon as Jack is finished with the door rubber fit, Kevin will do the last of the bodywork and start to final paint in the next couple days.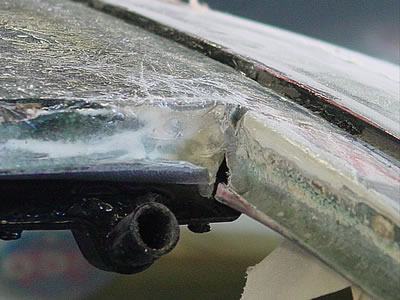 This seam will be filled by this evening.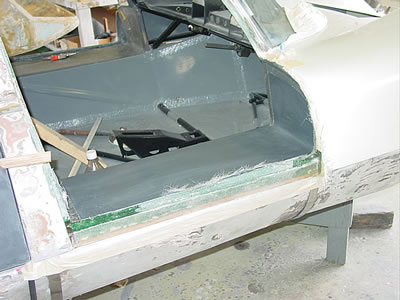 When I tell people it could take one complete week to final fit one door, they don't believe me. I spent a month on one 917 door!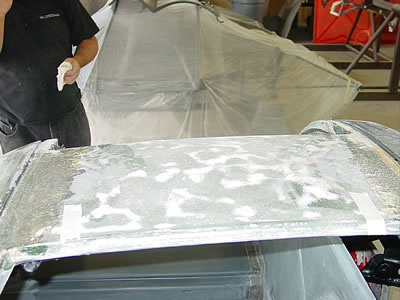 The roof is sanded and ready for bodywork.