914 Spyder Update
(5/14/01)
The 914 is getting very close to completion now, have a look.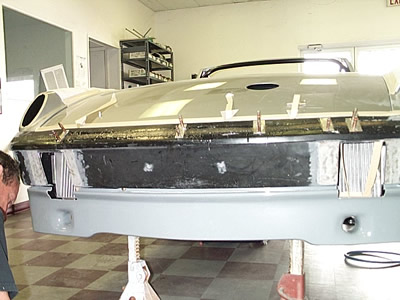 Here the bumper is being fitted and modified to get the right clearance for the oil coolers.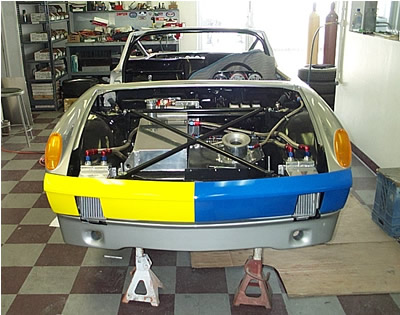 As you can clearly see the bumper has been finished and painted in the Day-Glo yellow and blue.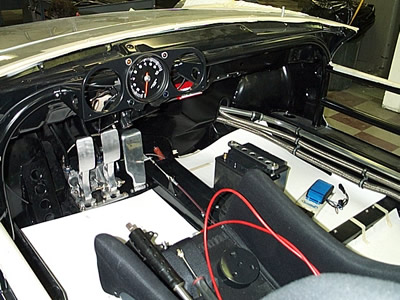 Here is the cockpit a few days ago before most of the gauges were fitted.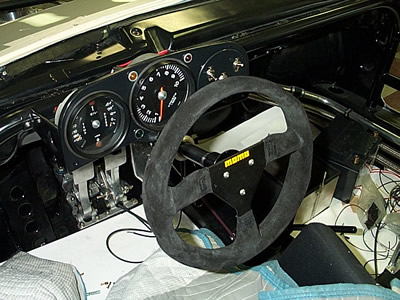 Here it is again today with the steering wheel and all the gauges and switches in place.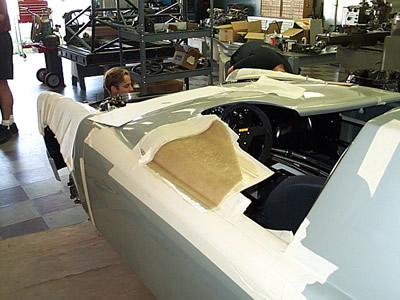 The last piece of the tonneau is getting laid up.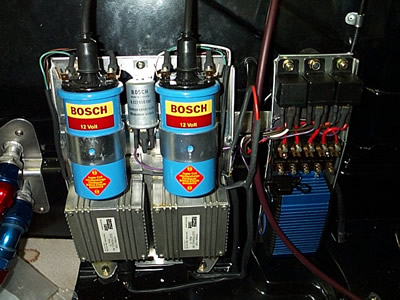 Martin is also completing the wiring and ignition boxes for the engine.