914 Spyder Update
(5/15/01)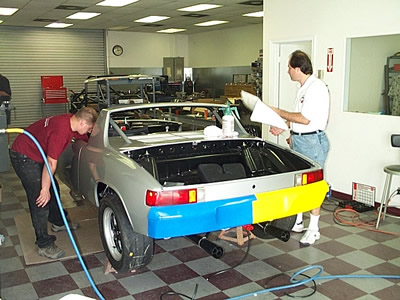 Ohhh so close. Here Dave Schnorr is applying all of the decals as the car approaches completion.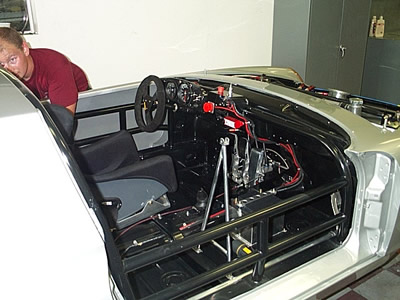 With the entire tonneau off, all of the wiring is double checked before the car is started for the first time. At the moment the car has an original Carrera 6 2.0 liter in it. After this outing a new 2.0 liter engine will be built for some more speed.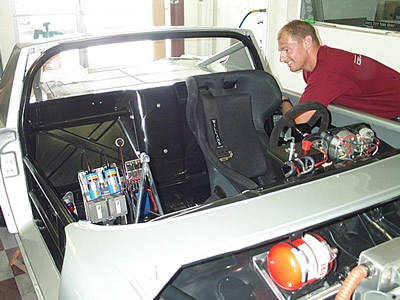 Here is another look at the finished cockpit without the tonneau covering it.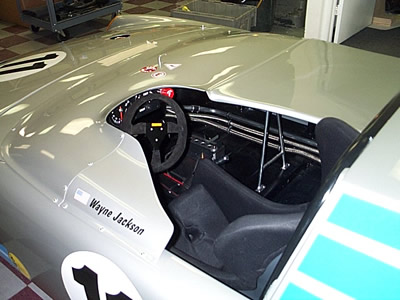 Here is the cockpit again with the entire tonneau on.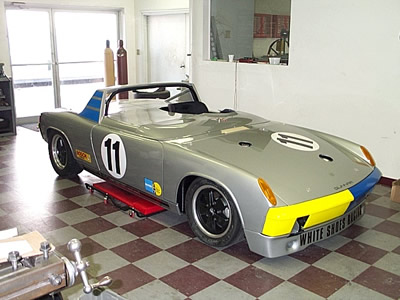 The car is finally on the ground; isn't it pretty!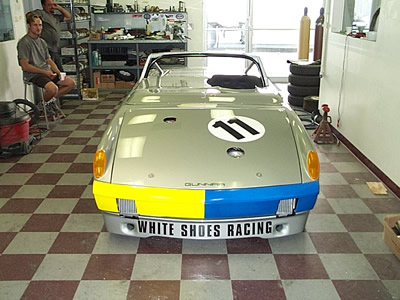 Here is a frontal view.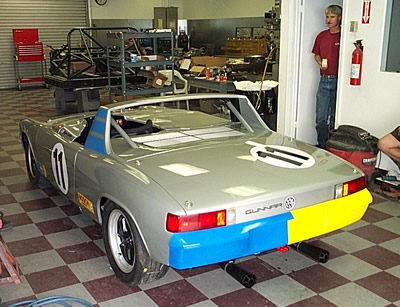 Now all that's left to do is get the car set up for Summit Point, go for a test drive, and put it in the trailer.
We'll keep ya updated on the car's progress on the track.