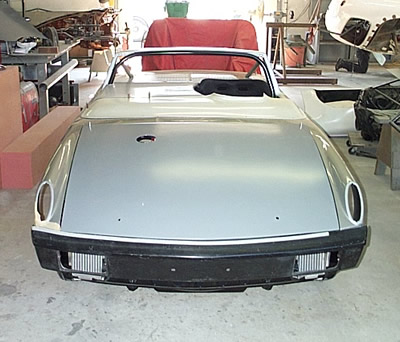 The front hood and bumper are being fitted as well as the full tonneau cover.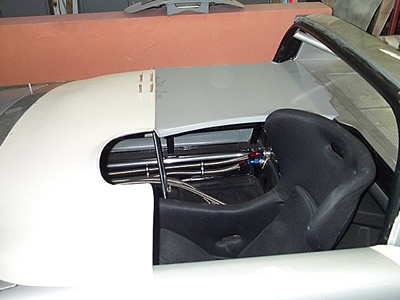 This is a better view of the tonneau cover coming close to the seat for a very clean aerodynamic package. This car doesn't have much horsepower so it needs to be very efficient aerodynamically.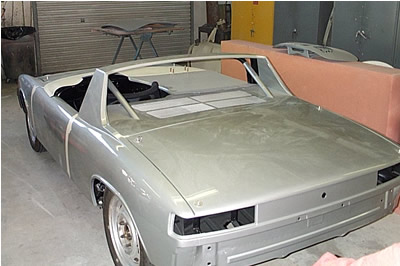 Here is a back view of the car with all body pieces on.