935 Update
(10/24/01)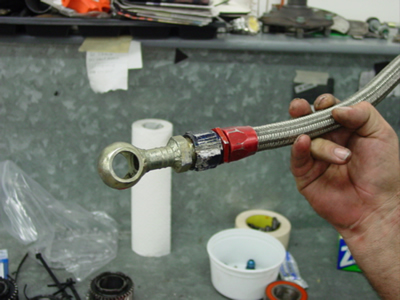 Martin holds a gearbox oil line that he took off the JLP car. The fitting was a little to large and as you can see there was a little friction on it. This was replaced with something a little bit more suitable in size.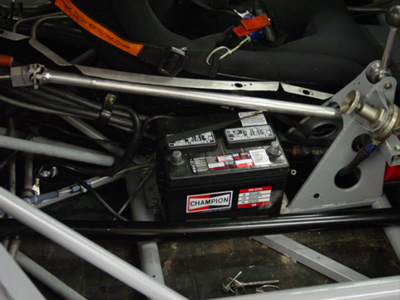 Here is the cockpit of the JLP car. The panel that covers the battery and shift rod hasn't been on for quite some time now. With the larger modern size battery the panel didn't fit, so Rene has done some modifications.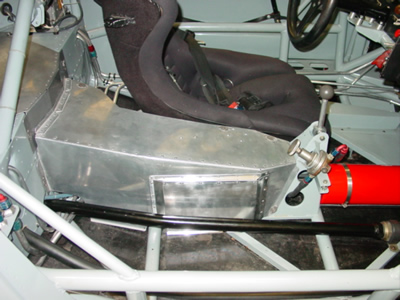 You can see that everything has been covered up nicely by the panel and now is back to FIA rules.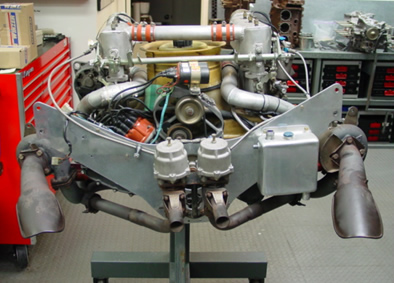 The engine has been pulled out of the Swap Shop car, here are some shots. You can see that everything pretty much comes off in one piece.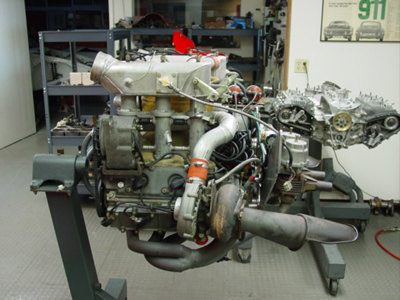 This view shows the turbochargers and plumbing a bit better.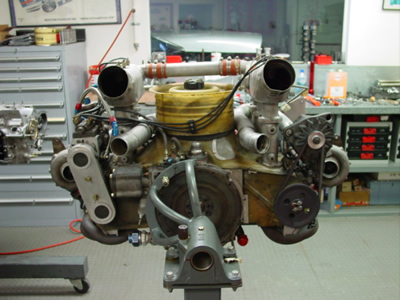 Here you can see the large openings to the intake manifolds. Normally the intercoolers would be mounted just in front of them.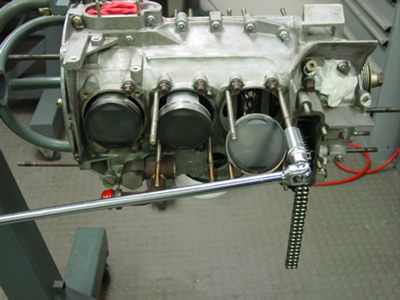 The engine has been broken down to the pistons.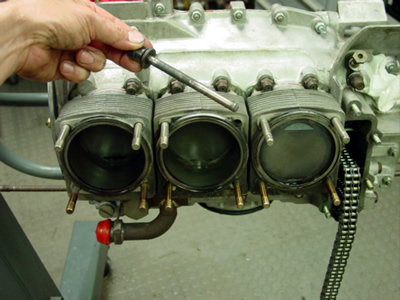 One of the problems was a broken head stud. This is quite common after many hours. We'll trade all of the old ones for new pieces.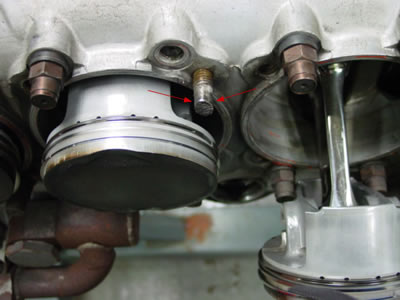 Here is a better picture of the broken stud.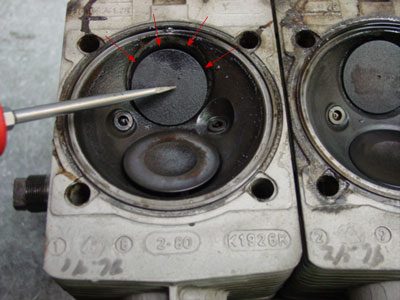 The main problem however, was that one of the exhaust guides broke. The guide keeps the valve in place while traveling up and down. Guides and valves on the exhaust side are the most common ones that go because of the heat they are subjected to. The arrows are pointing to the large gap where the valve should be seated.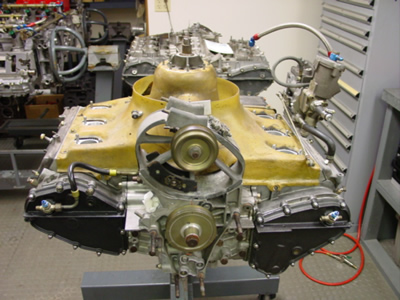 The engine is already back together here. We were lucky that no real damage was done to the engine due to quickly noticing that there was a problem. Normally when something goes like a valve guide the piston will dance on the bottom of the valve and leave some very bad marks, like what happened to our 2 Liter motor.
<<< Previous Update | Next Update >>>