Interscope Racing 935
June 2, 2003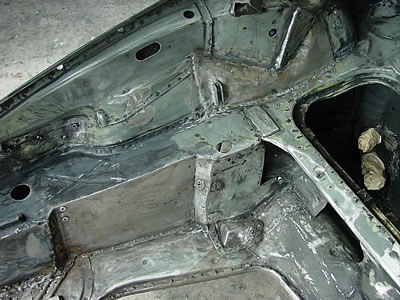 A lot of hand sanding.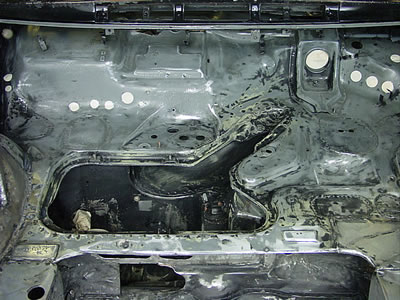 The gray you see is the original factory primer.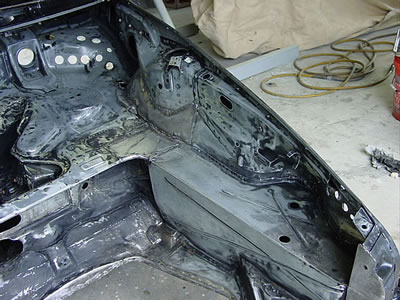 All the factory spare part tubs were painted with the gray primer. For example: Kremer K3's, Joest, and American teams with S.N. 001-0030 were all spare part 935 tubs.
The steam cleaner blew off most of the black paint. The rest of the sanding was scuffing up the gray paint and preparing the bare metal for black urethane primer.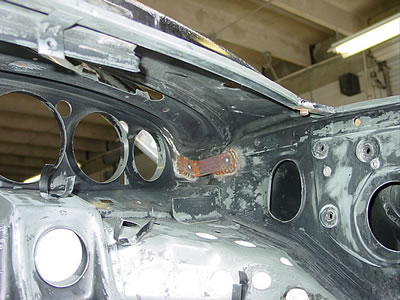 These areas are difficult to sand, but you have to do it so the paint sticks.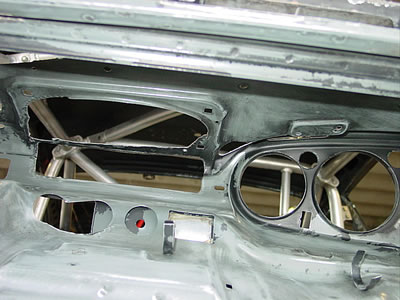 As you can see, there was really no paint left after steam cleaning. 220 grit paper is all it takes for the primer to stick.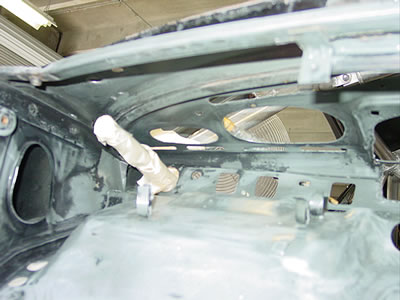 We use black primer because between the first coat of black primer and the second coat of satin black paint, if I miss a little spot of the primer (because of painting upside down) the black final coat will always blend with the primer. The end result is a real nice paint job.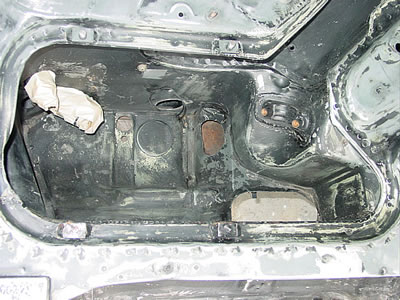 Of course when all the parts are installed, you only see about 1/5 of the sheet metal.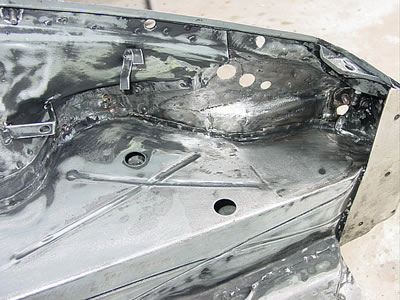 The hardest parts to sand are always the corners. We use a wire brush in a die grinder and that roughs up the areas just fine.
Another day without air, but it is fixed now and we'll be able to use it starting tomorrow.
Hip Hip Hurray!!!