966 Rebuild
(7/14/01)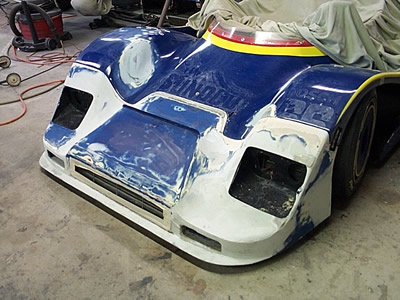 The cosmetic work is continuing on the 966. The nose is back on the car so the seams where the two body pieces meet can be adjusted.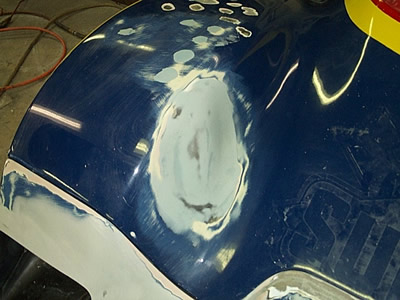 Here one of the blisters for the front wheels is finished being shaped into the rest of the body.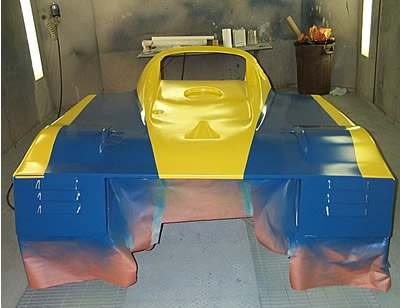 The tail sits in the spray booth after getting the first coat of primer. This is not final paint, we match the primer to the paint color so if there is a rock chip or something later on that you won't see a different color underneath.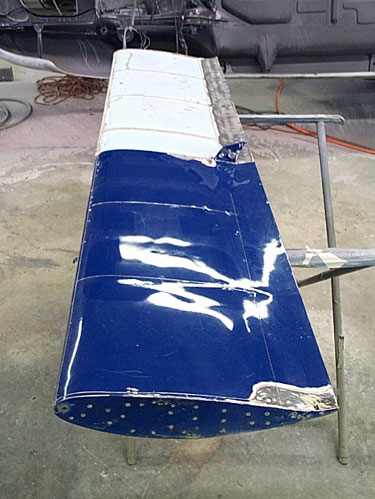 The wing is getting stripped of all the paint and then the carbon fiber covering the foam is going to be taken on and the wing will be re-skinned with new carbon.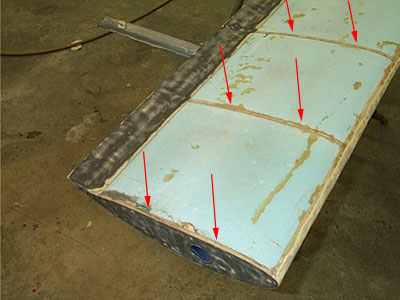 Here is the wing with the carbon skin removed. The arrows are indicating the wooden stringers that give the foam its strength. You can still see the carbon on the end, and on the trailing edge where there is no foam.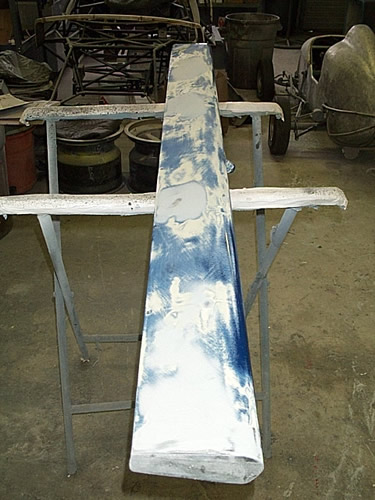 Here is the second element of the wing. It is just being repainted.
More next week.
<<< Previous Update | Next Update >>>