F-50 Roll Bar Installation
(11/12/01)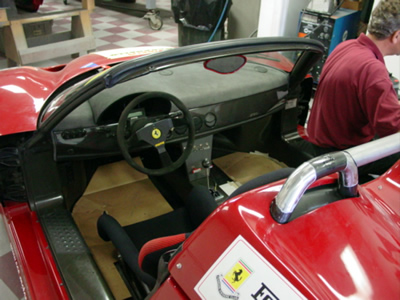 Here is the car after we've already fitted the roll bar and taken it out for paint. You can see the part of the roll bar that we've added on the bottom right.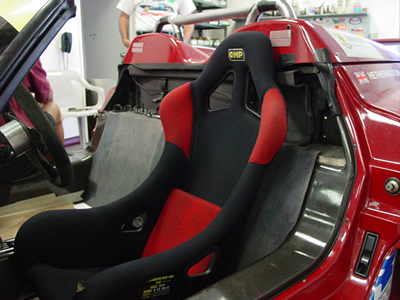 Here is another shot without the cage.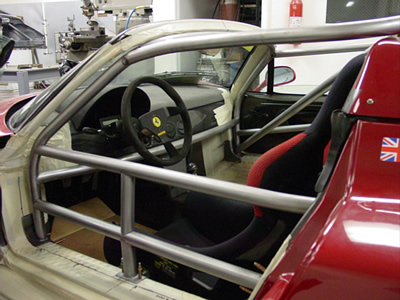 All of the pipes are being fitted and welded. The material used was 1.5" .095 Cro-moly and 1.75" .095 D.O.M.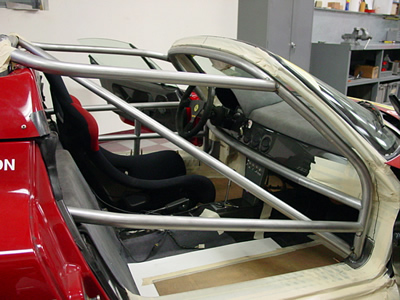 The passenger side has a little less than the driver side.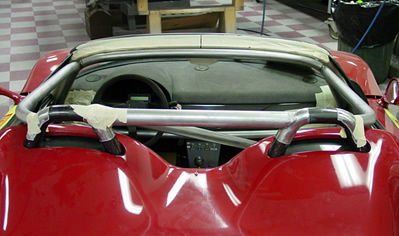 We've joined the two factory roll hoops together and incorporated them into our cage.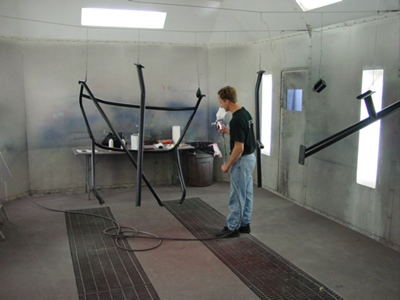 The cage has been taken back out of the car and is being painted.