RATT RSR
December 4, 2003
The motor progresses every morning. Notice, there are no air deflector plates between the cylinders. These cylinders were custom made and the alloy cools them really quick, so no plates needed.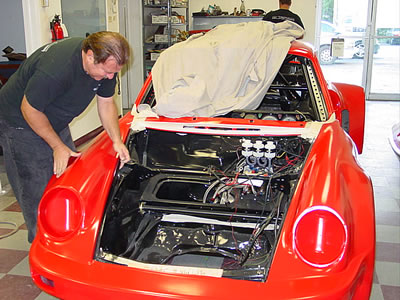 Andy and Jack refit the front end to make sure the hood fits.
Off it comes tomorrow for another coat of primer.