G-99
January 23, 2003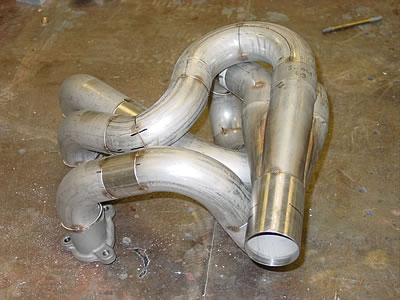 The left side header is tack welded together and will be purge welded tomorrow.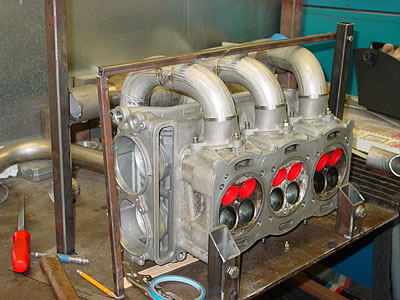 The right side is about ready for a car fitting.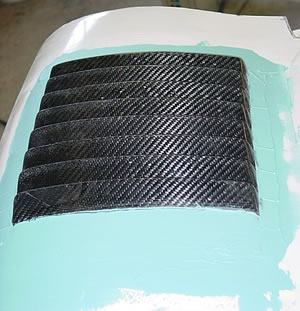 The Crawford ducts are installed and just a little bodywork around them before primer tonight.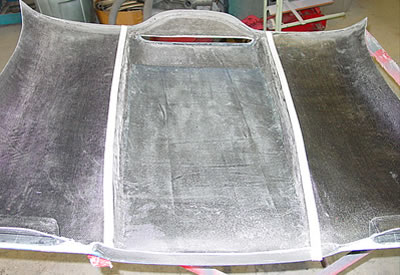 The roof is sanded and ready for the duct to be installed.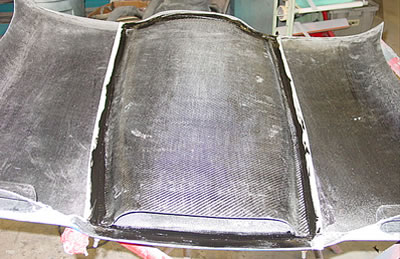 The duct is now glued to the roof and will be placed on the car for curing.