G-99
December 16, 2002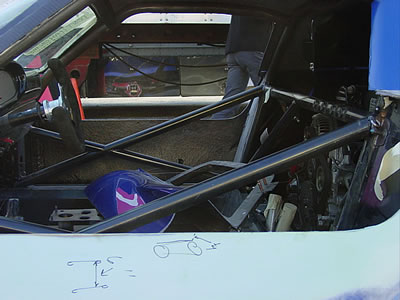 The car just came back from the racecar factory in Stuart, FL. I sent Martin and Mark to join Randy so that the three of them could install the cage in a few hours. Randy fabricates roll bars all day long and with Martin and Mark, the main part of the cage took three hours to fabricate.
The bars are just tacked in now. Mark will weld them in tomorrow, including the Nascar type door bars.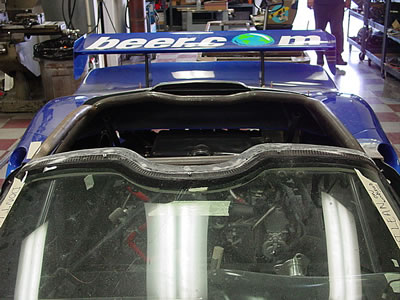 Here is a view from the front.
Another view.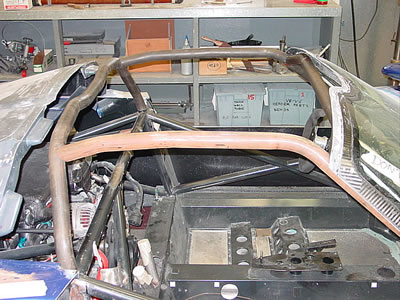 And another view.