GT Class Porsche
(7/18/01)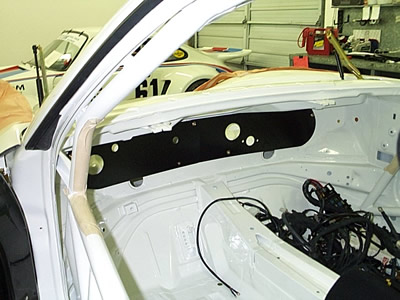 The firewall covers have been powder coated and are now back on the car.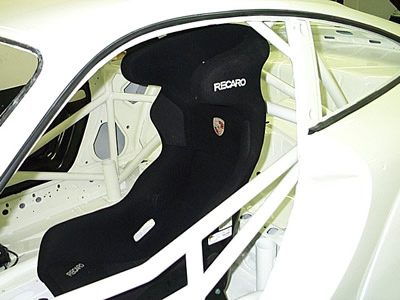 The seat rails and seat are in and complete.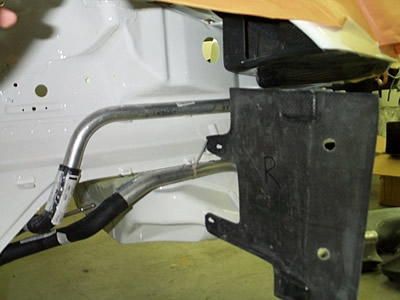 You can see the water lines have been hung, and once the radiator support has been finished the radiator can also be put in place.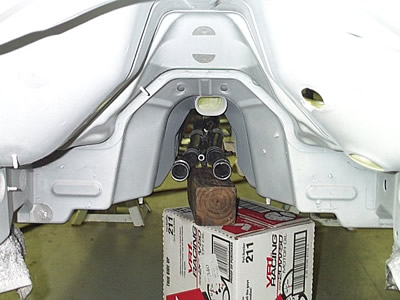 Here are the water lines going through the tub to the engine.