GT Class Porsche
(7/31/01)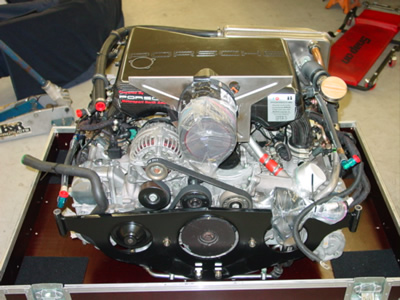 Here's the engine for our GT3-R ready to be installed.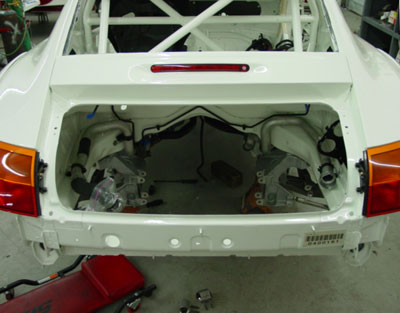 The engine bay is awaiting it's power plant.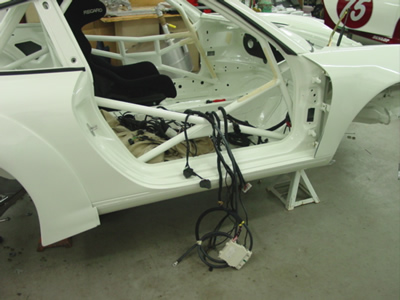 The wiring harness has literally been thrown in for now, it'll be put in properly later today.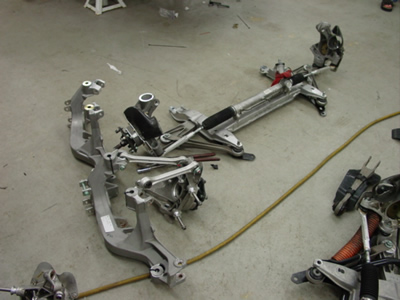 You can see the front suspension awaiting some other bits and pieces.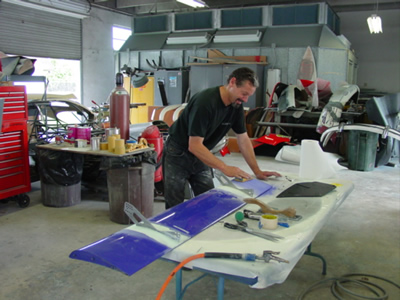 The wing is being sanded in preparation for paint.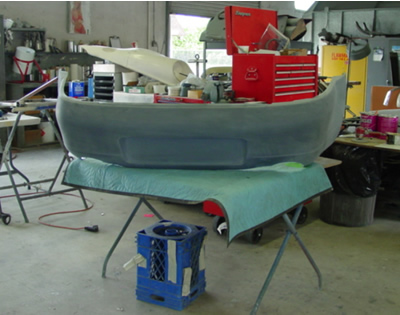 The back bumper sits primed and sanded, paint is next.