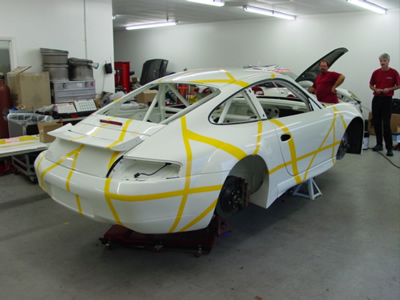 Kevin came in early this morning to put vinyl masking on which will represent the white stripes.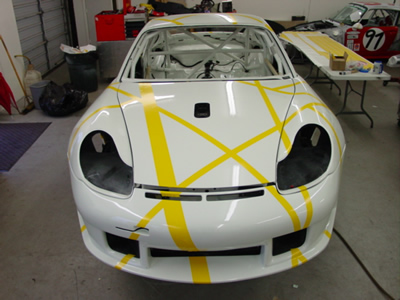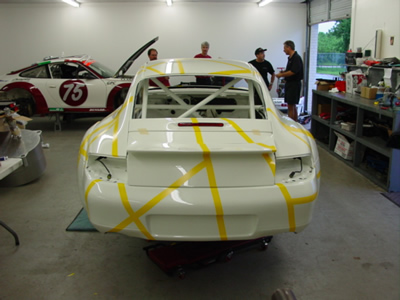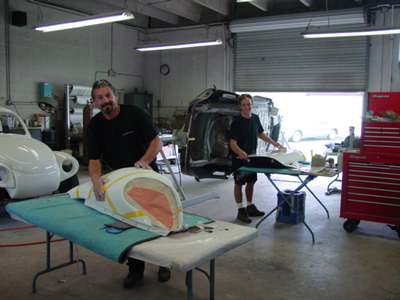 Here Kevin and Bill are sanding with 500 grit sand paper to prepare for the red paint.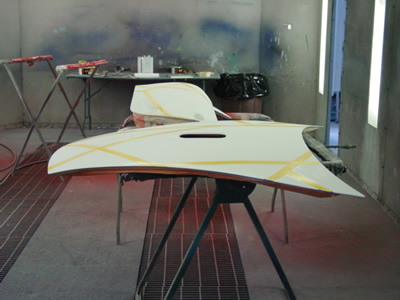 The parts are now in the spray booth and will be painted this evening. The chassis will be painted tommorrow.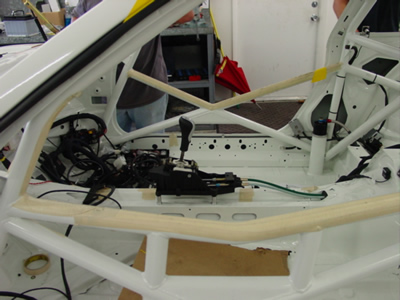 The gear shift lever is now installed.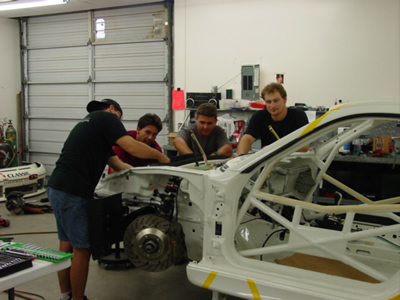 The guys are hard at work preparing the GT3.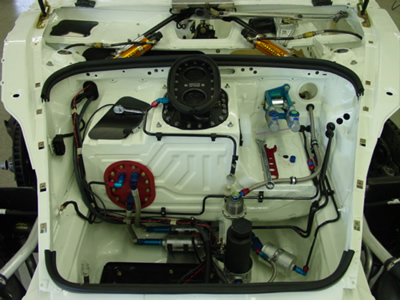 Here are more assembly shots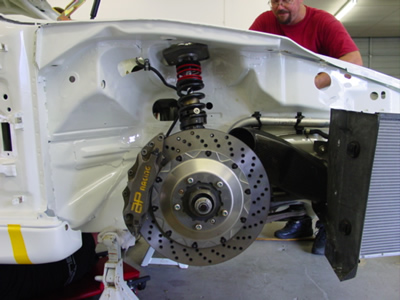 We have a big weekend ahead and will update you soon.