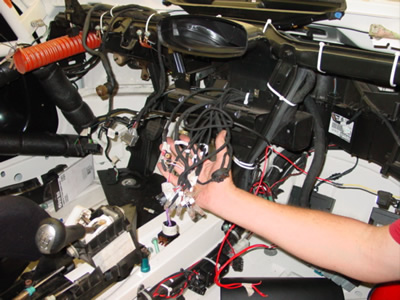 Andy the wire-meister Jensen is installing the mess of a wiring harness.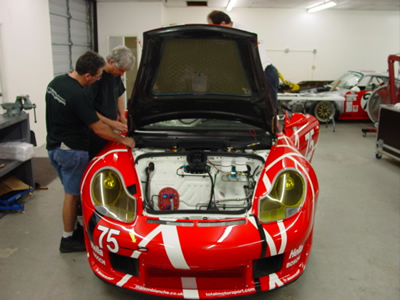 You can see now the car is in paint and Andy and J.D. are finishing up the wiring.
Dave Schnorr the resident sticker guru is over applying the black lines.
The car is finished! Doesn't it look cool?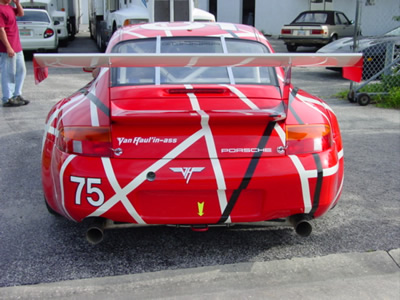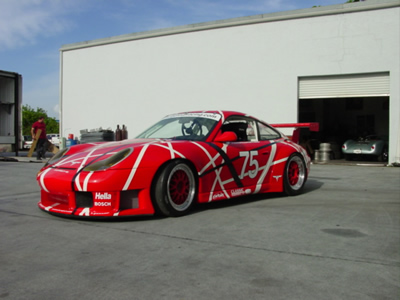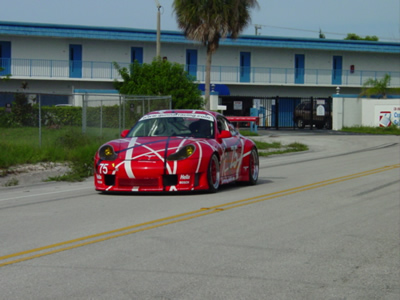 A quick test up and down the Westroads Grand Prix showed that everything is fine.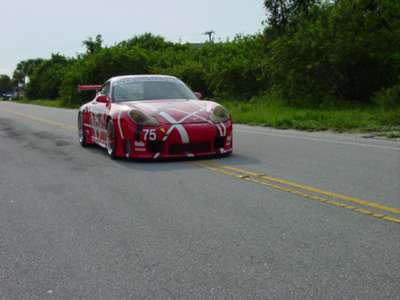 The Truck left yesterday morning with the car on its way to Watkins Glen. More later this week from the Track.