The Policastro's GT3-RS has, like any normal race car, had some incidents this year. While given the break in between races, we went through and fixed all of the body parts that weren't injured too badly. Have a look.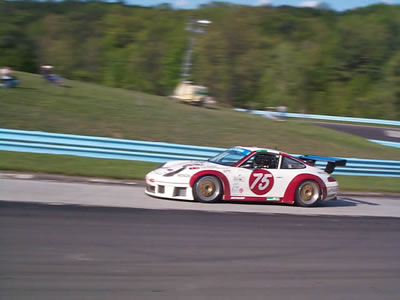 Here is the GT3 at the Watkins Glen 6 hour race.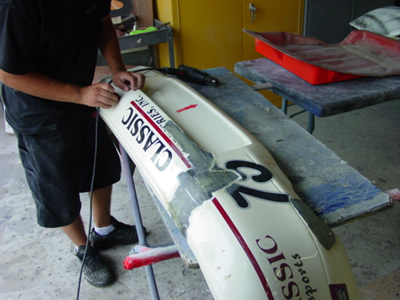 Here is a bumper that needed a little attention. You can see the spots where we fixed cracks with carbon/kevlar weave.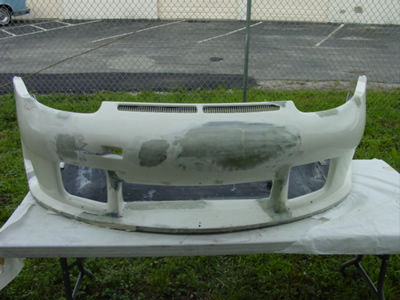 You can see the nose has taken a little hit as well. We've redone the carbon and then made it smooth with a little bondo.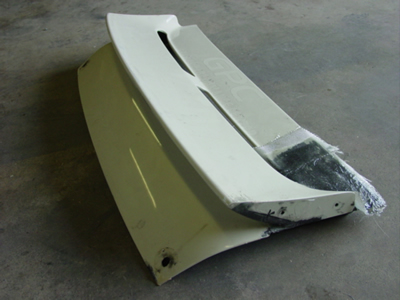 This is a rear decklid that has made some contact with a foreign object. You can see the upper right corner is where the work is being done.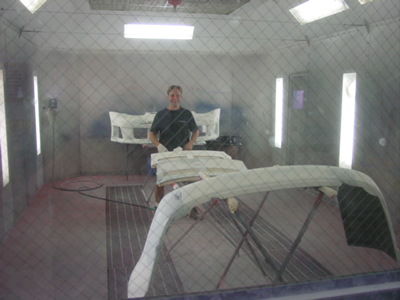 All of the body work has been finished and sits in the spray booth waiting for the first coat of primer.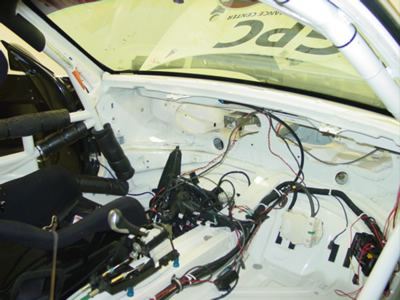 The dash has been removed in order to take weight out of the car. Once the lightening has been performed everything will be reinstalled.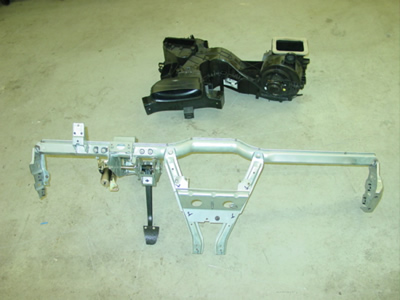 On the top is the blower box which houses the defroster and the driver comfort fans, we will find a way to take weight off of this or remove it completely. On the bottom is the unit that holds the dash and the brake pedal, this will also be lightened.