RS Carrera Project
7/12/01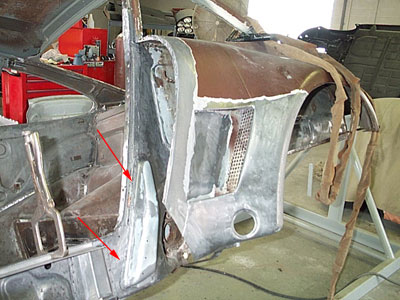 The fabrication is continuing on our RS Carrera, the door seal and hinge area has been removed and most of the underlying work has been finished.
The running board and rocker panel area is just about finished and ready for the rocker to be put on.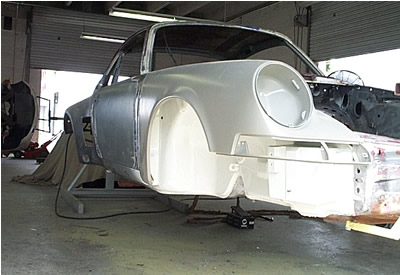 All of the right front wheel well metal work has been finished and is now in white primer.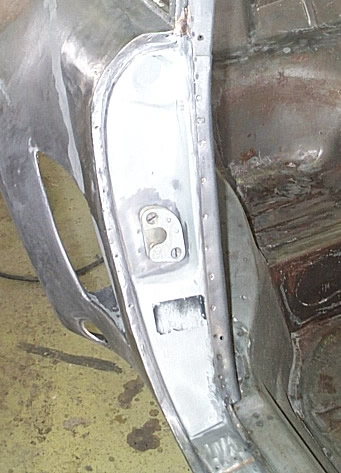 The right door hinge area is now finished.