RS Carrera Project
7/14/01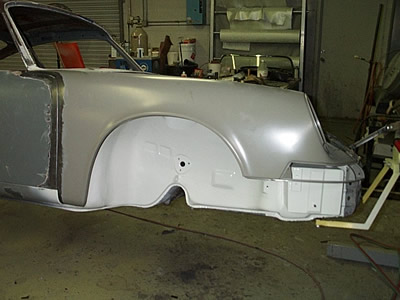 The right front quarter panel area is finished now. You can see the fender is on and the wheel well is in white primer.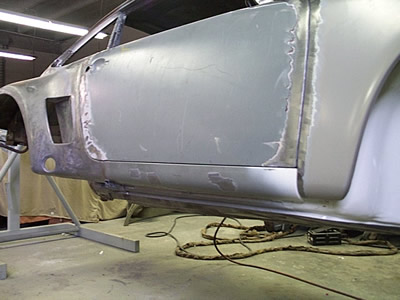 The right door and rocker are properly fitted as well.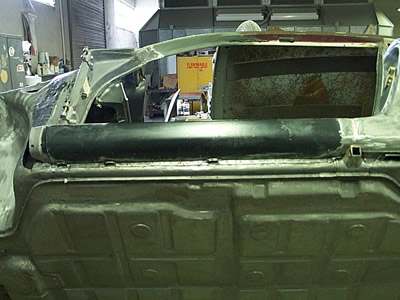 Here is the left side rocker panel welded to the chassis.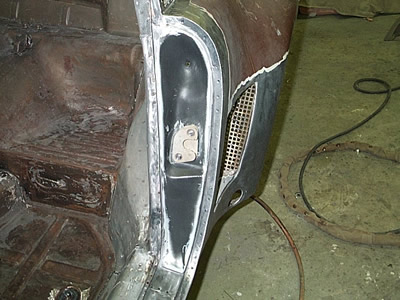 The left side lock post has also been completed.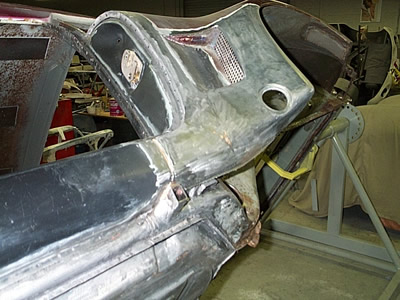 Here the lock post and rocker panel are joined together by a weld that has now been ground flat.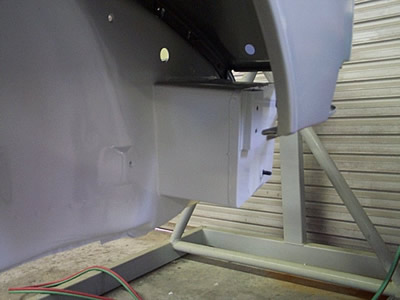 The right side battery box was finished before priming the wheel well.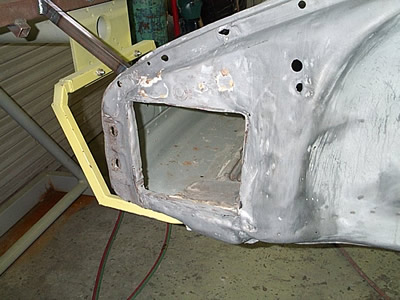 You can see the left side battery box isn't quite as finished as the right side.