904-090
February 8, 2006
We just got in a new order of 904 suspension bolts.
These are various sizes for all the suspension components for both 904's.
There are flan bloc spacers and heim joint-shock absorber spacers also.
These are made to the exact specification so they are virtually undetectable from original.
Andy will make these parts black before assembly. He will use phosphate, not oxide to color the hardware.
I had to remake the base universals for the steering rack. The existing ones were worn out and un-fixable. They are made to the exact specification as original.
The steering rack in 090 has been restored and installed for months, but we were waiting for the new universals which we got back last Friday. Another step done.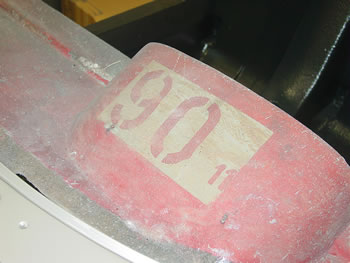 We will now install the steering column and Andy will install the wire harness next in both cars.