904-090
April 24, 2006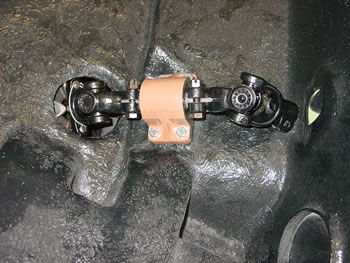 The universal coupler is installed.
The original defroster duct will clean up real nice and will be re-installed. Note the original paint on the dash with the serial number.
Once the duct is installed in a few of the original holes, Andy opens up the duct in the dash (closed from repair work), so the air duct meets the opening perfectly.
The dash is installed once the air duct is pop-riveted in.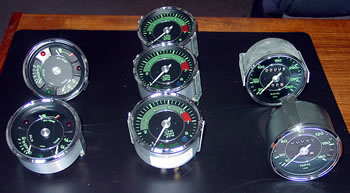 The third tach is for my 904, the other two are the 12 volt electric tachs for the 6 cylinder engines
that will be installed in both 904's.
Back to the chicken salad from chicken shit story.
Looks pretty good when it's hit with a little cleaner wax.
Tom's hubs were in pretty decent shape, but will look new when we're done.
It's a long process, but first the hubs are cleaned, then highly polished, then dipped in acid.
The acid tones down the shine and gives the aluminum a more original patina look.
The only thing better than this process is a new old-stock (NOS) hub.
Andy is now installing all new bearings in all 4 hubs for both 904's.
A little heat expands the aluminum and the races drop right in.
We are still able to get new studs, which are phosphate coated, the original finish.
Here, Andy is installing them.
Bingo, ready to install on the car.
We only use German Kluber grease for all of our greasy needs.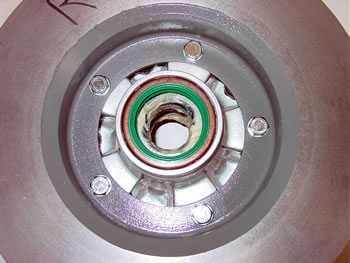 Ain't she pretty?
Now, installed on the car.