904-090
April 30, 2003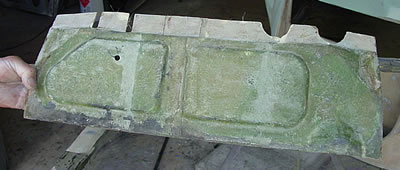 This is the pedal bulk head firewall that I had to cut in half in order to get it out (this panel is installed before everything around it, this means it won't come out whole).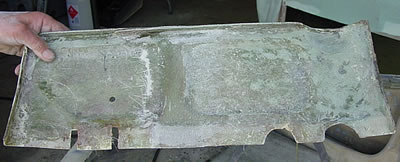 Now that it's glued back together, I'll do a little bodywork and give it a couple coats of duratech.

The bodywork is finished, primer comes next.

All primed up and ready for wax. This part will be cut in half to go back in 090. The other parts for 068 and 119 will be installed before the trunk, so they'll stay in one piece.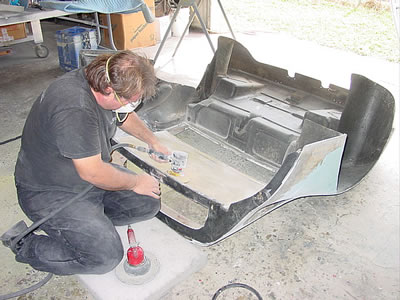 After the outside of the tail has been de-warped and cherried out, Jack begins to repair the inside damage.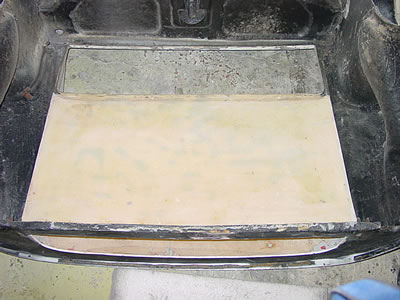 This part is borderline, easier saved than replaced. We like to keep all the original parts so repairing it is the only way.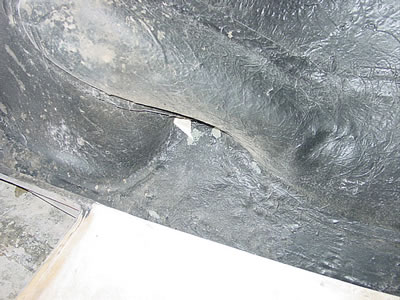 If you look close, you can see the mess on the inside.
Nobody cared about detail or how the repair was done in the early days.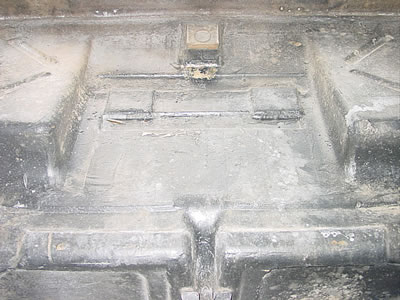 But we do care! All this will look as delivered (or better).
It's busted all over from the crash that hit the right side of the car.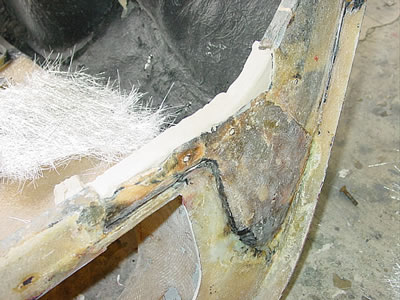 Jack has clayed up a missing edge and will glass it up next.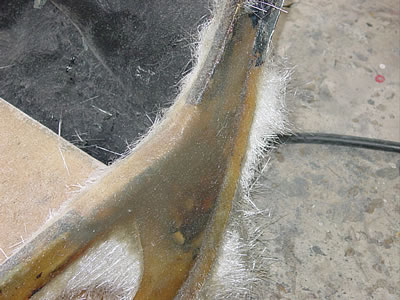 Bingo! One new part coming up.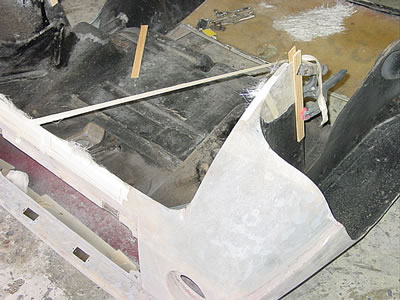 Both of the inside fender wells were busted, so we repaired them.
These two pictures are looking down at the reconstructed inner front fenders. The arrow on the left points to the distorted headlight cover and the arrow on the right shows the hole without a cover.