904-090
May 1, 2003
The paint has now been removed. The next step will be repairing all the cracked areas that we can now see.
The inside fender arches have been repaired.
Now we go to the inside up by the latch panel.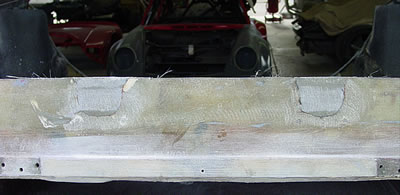 These are the two tailpipe openings that are not original to the car.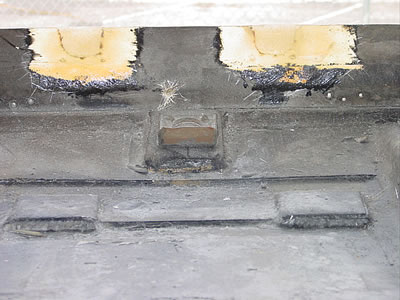 All this will be blasted, repaired, and painted.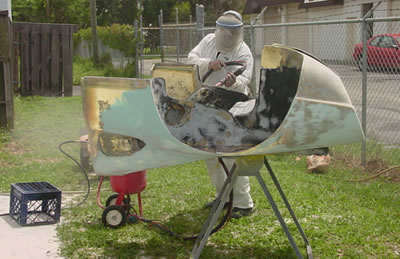 Jack has a blast this time!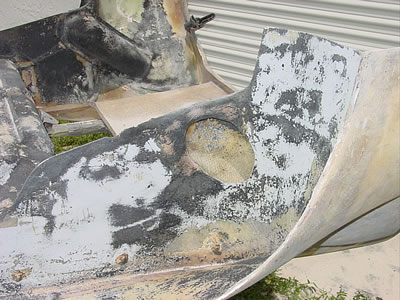 The sandblasting makes it easier to see what's original and what's not.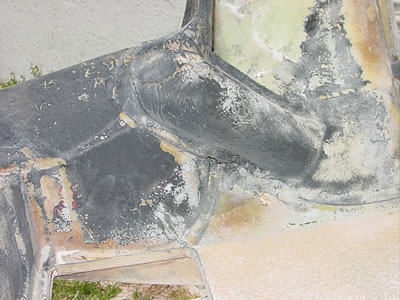 It also helps lighten the part.
In another week of work it should be ready to refit on the car.