906-130
January 20, 2011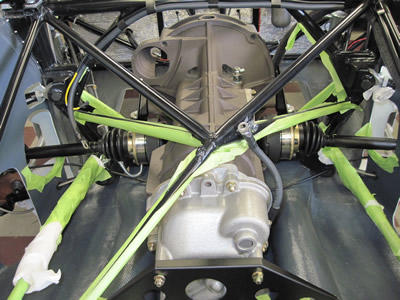 The axles have been installed using our super trick adaptors.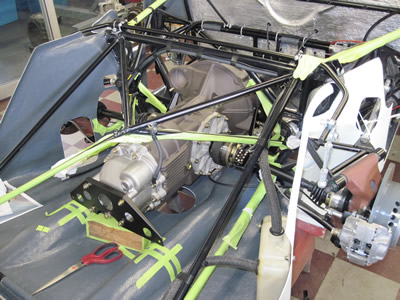 The green tape protects all of the parts that would normally get scratched.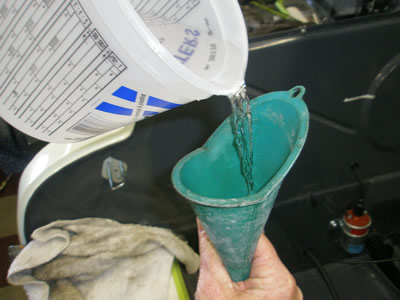 Here Andy is purging the oil lines in the chassis.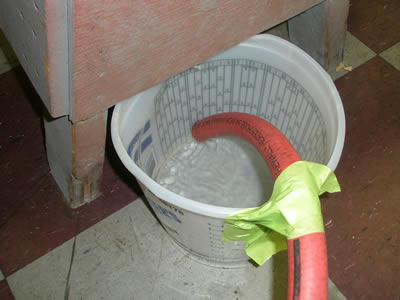 He does this just before he installs the oil lines. We normally do this 2 or 3 times during the restoration process.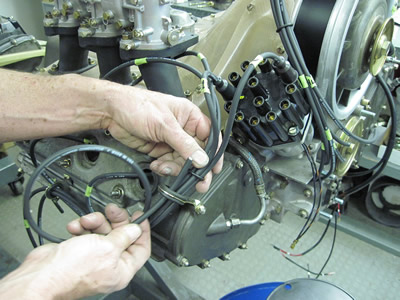 Here I am making the spark plug wire harness.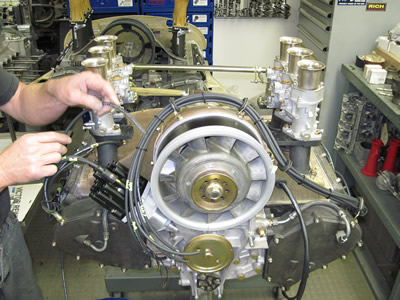 I make all of the spark plug retainers so the spark plug wires look original.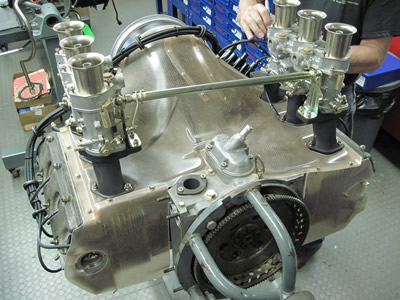 Here I have the carburetors installed with the linkage.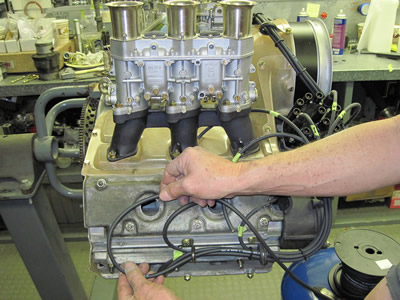 One wire at a time.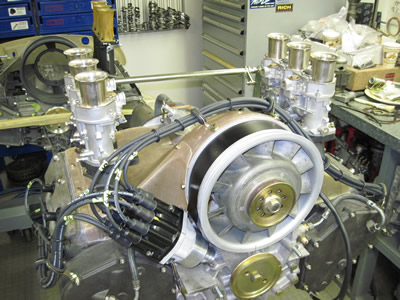 The green tape marks the wire to the cylinder and distributor cap.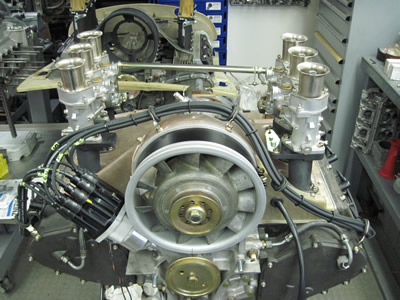 I have to install the fan belt and the clutch and then it's ready to install in the chassis. We could be installing it tomorrow.