Martini RSR Conversion
(11/08/01) Pt. I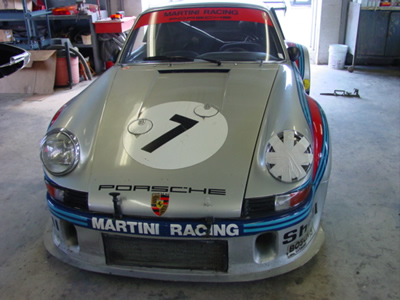 The car sits in the body shop as original as can be awaiting the start of it's rebirth.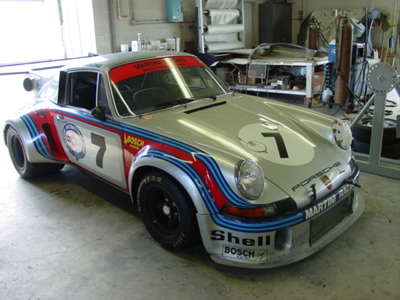 This car was truly the very first of the predecessors to the 935. It was the first to have very wide body work, a large wing, and 17" rear rubber.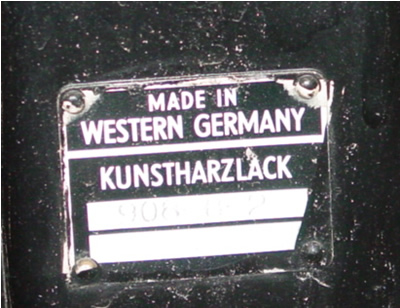 An obvious indicator of the time when the car was built.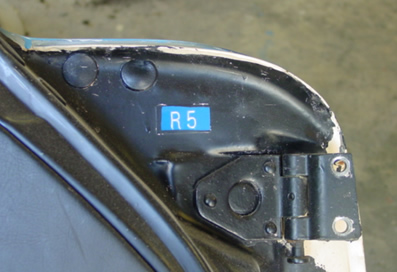 Notice the R5 on the inside of the door. All factory Martini cars got a R number added on to the serial number. This particular car is 911 360 0576 R5.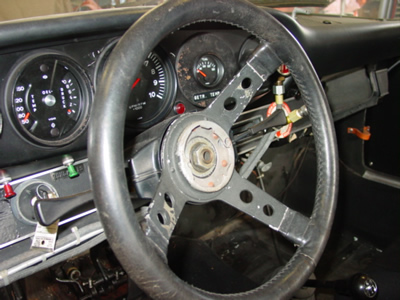 The steering wheel and instruments.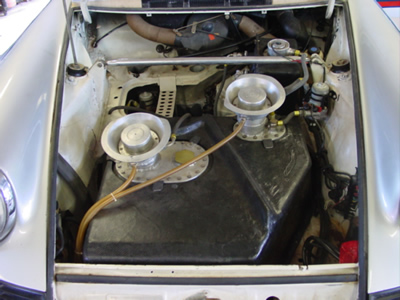 Inside the front trunk.