Martini RSR Turbo Conversion
(11/08/01) Pt. III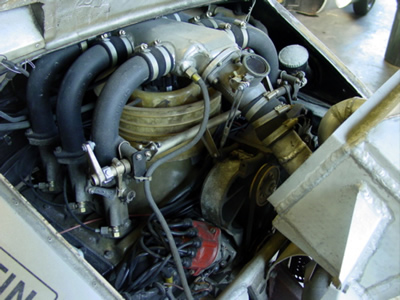 Here is a good look at the 2.1 Liter turbocharged engine.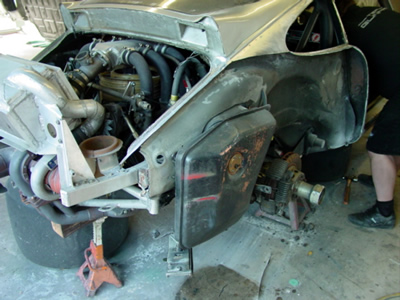 The car is starting to appear more naked. You can see the intercooler sitting on top of the hot turbocharger. This may affect the way the intercooler cools the air going into the engine. You can also notice the oil tank mounted on the right side of the engine.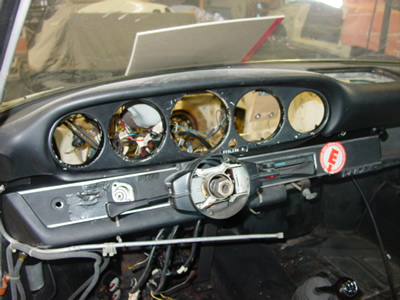 The gauges have been taken out.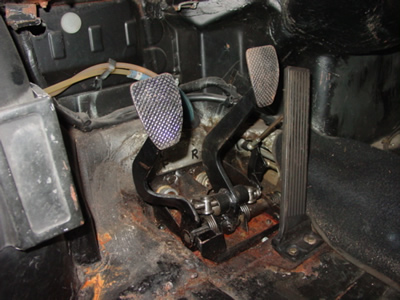 The pedals are next.
Andy's determined not to leave a single thing in the car.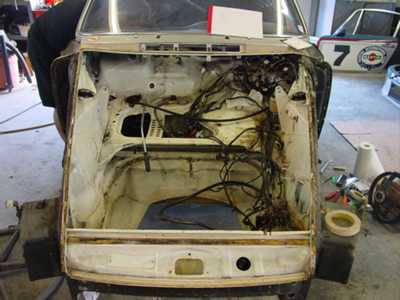 Its amazing how much more quickly they come apart than go together.