Martini RSR Turbo Conversion
(11/14/01) Pt. I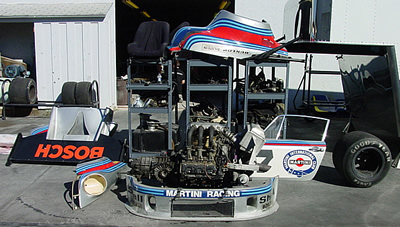 Everything has been stripped off. Here you see the car... minus the tub.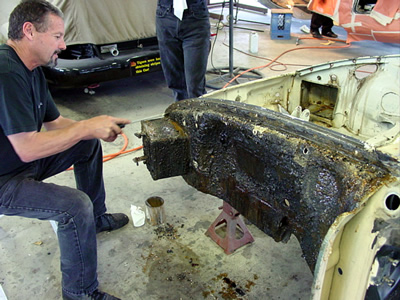 Kevin is starting to strip all of the paint off the tub. To do this we use an aircraft grade paint stripper which is some nasty stuff. It'll take off most of the paint, undercoating, tar, or any excess skin on your arm.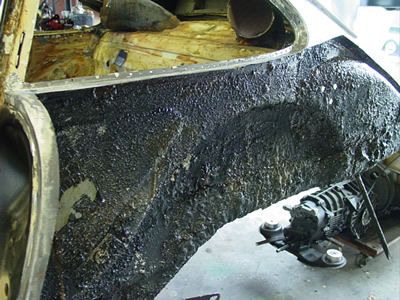 Once brushed on you let it sit and eat for around 10 or 15 minutes until it looks like the picture above.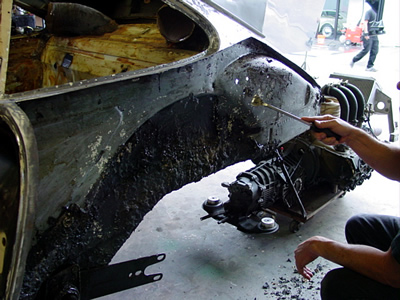 Then you simply scrape all of paint (now turned into gooo) off.
After you clean off all of the residue with laquer thinner, it looks 30 years younger.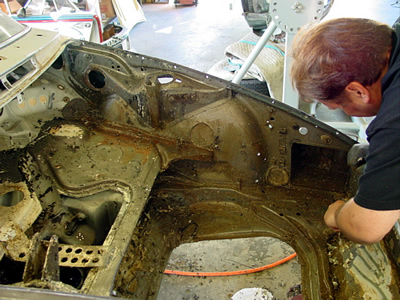 Thanks to the paint stripper the entire process is much shorter. We can strip an entire tub in days instead of a week or more when grinding & sanding.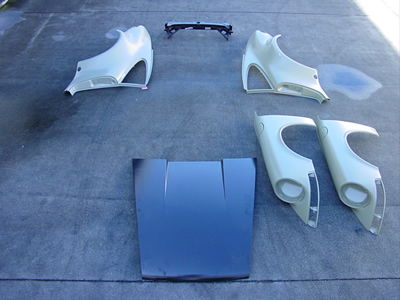 Today we got our new quarter panels and other body work from Porsche. Now I bet you're asking why there are two left front quarters and no right. Well even Porsche makes shipping mistakes. We should have the right side next week.