Martini RSR Conversion
(11/28/01)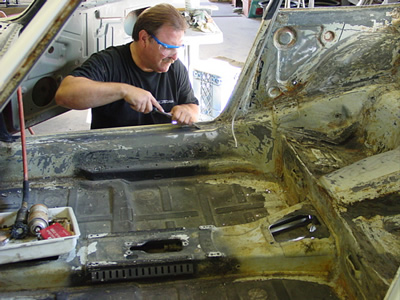 Jack is scraping all of the tar out of the drivers compartment, preparing for paint.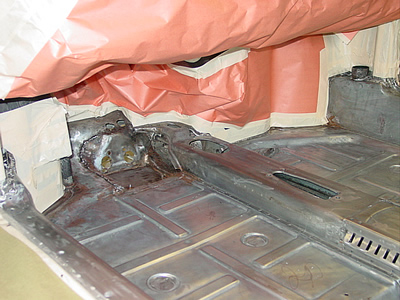 All of the tar and old paint has been removed and primer will be shot shortly.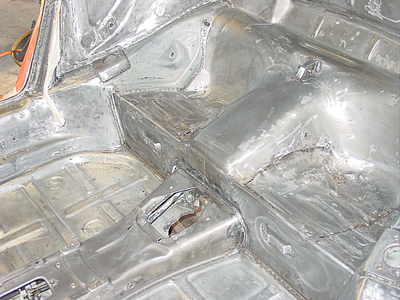 Here is the rear of the cockpit, the rear seat positions have been altered a bit.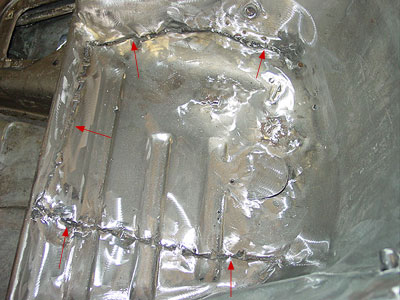 The rear suspension pickup points were changed at one point and in order for it to work the rear seat area had been cut open and altered. Look at how sloppy both the cut and the welds are, keep in mind that all of this work was done by factory mechanics at the factory.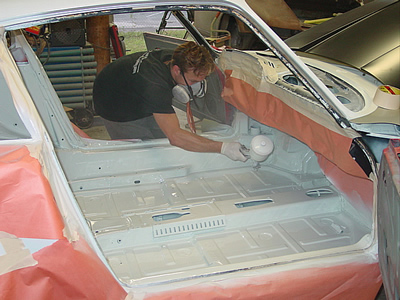 Bill is spraying the first coat of primer.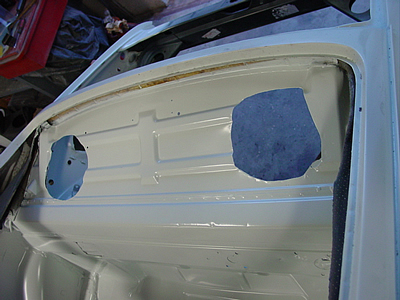 Here are two holes that ducted air into the engine compartment for the Turbo car. We're going to cover these up, but again we want to save them in case the car should be put back into Turbo form.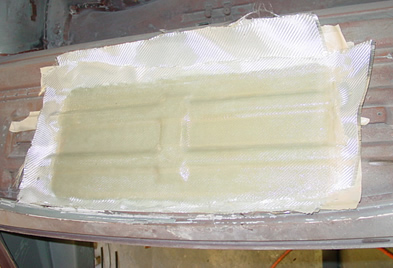 This piece of fiberglass was laid up on a RS Carrera, using it as a mold for our car. The piece will be cut in half and used to cover each hole.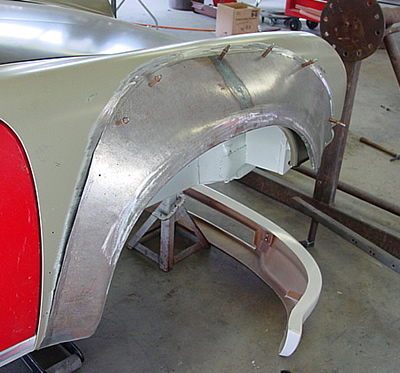 The front fender flares are just about ready to be welded on.