Martini RSR Conversion
(12/03/01)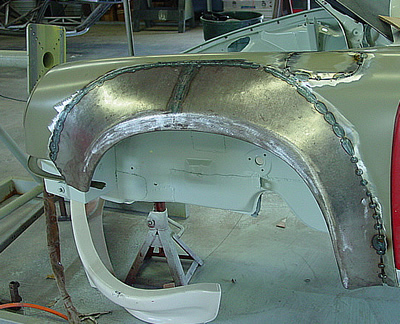 The fenders are being welded inch by inch.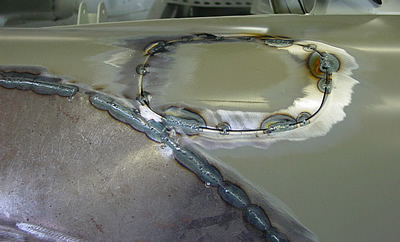 Since the fenders are standard street fenders the gas door will be welded up.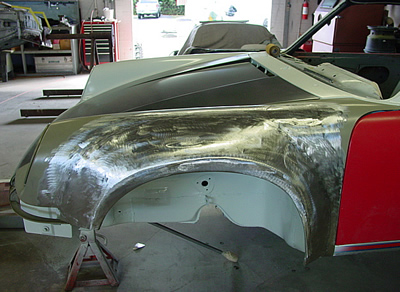 The fender is metal finished.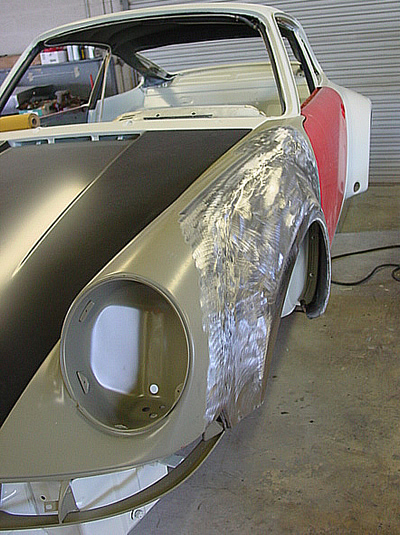 It is now ready for body filler.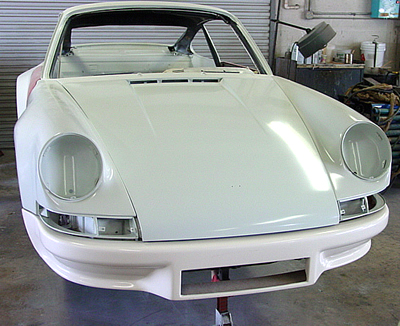 All the body work has been roughed in and is now ready for the final block sanding and finish paint.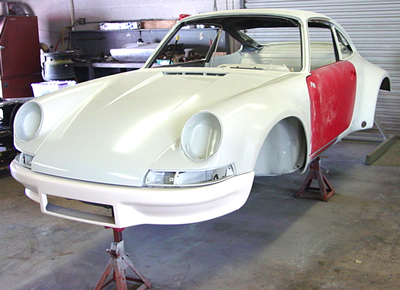 Before the final paint the car will be installed in the rotisserie in order to work on the bottom.